LEVEL-1 CHILDREN DRAWING LESSONS
Let's learn to draw & color a Puffin in steps
Easy steps in online art class
Children Art level 1 - Caterpillar Paper collage
Learn to create a paper collage with brush pen coloring in few minutes
with easy steps in beginners online art class live.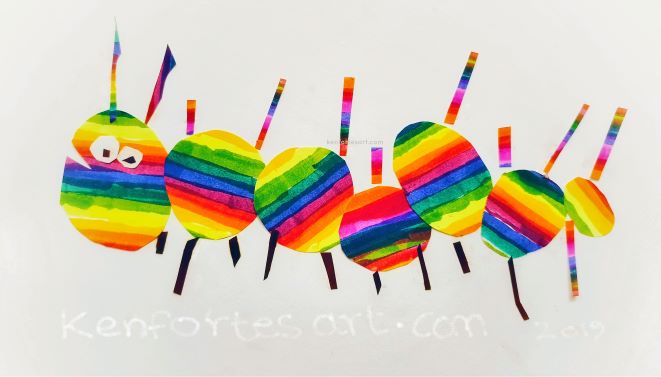 How to draw Christmas trees, snowman and snow santa claus
How to draw Canadian Aboriginal art
Let's draw & color Christmas trees with the Rainbow sky back ground
Basic painting lesson- online children art class-
Children skating in park - coloring to complete by students
Learn to draw and color in crayons in few minutes 
with easy steps given in beginners online art class
Making a story board in 3 frames
Story Title - Rainbow Birds
HOW TO DRAW

FLYING PARROTS

AND COLOR IN FEW MINUTES. LEARN THE EASY STEPS

IN

BEGINNERS

ONLINE ART CLASS
Learn to draw 
chameleon and paint in water colors. 
learn with easy steps given in the online art sessions
Learn to draw the coastal village of south india 
and color in crayons .
 learn with easy steps given in the online art class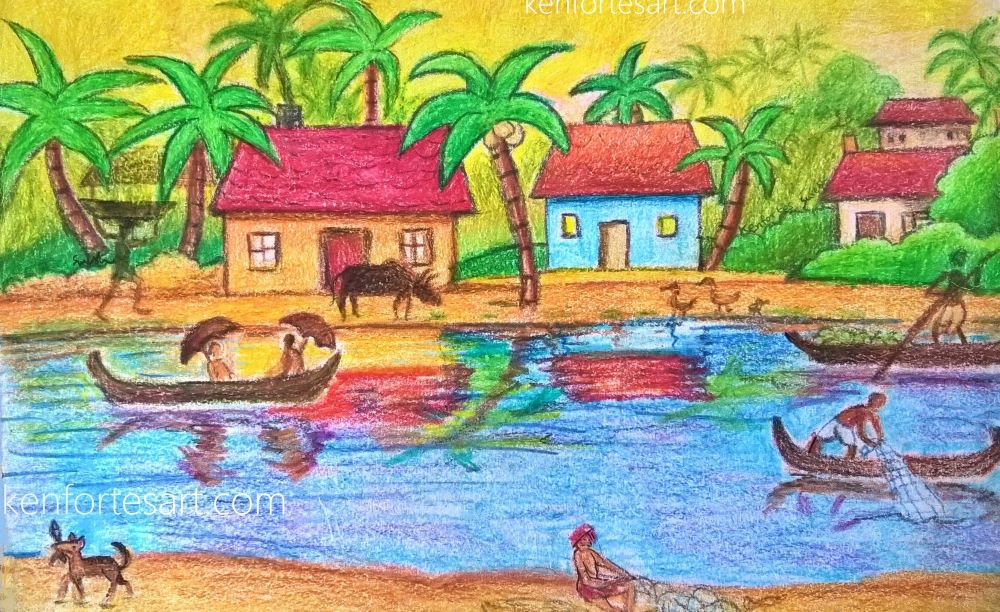 click here to know about online arts classes
LEARNING HOW TO DRAW A TIGER IN FEW MINUTES – EASY STEPS FOR BEGINNERS IN INTERACTIVE ONLINE ART SESSIONS 
DRAWING A LIGHT HOUSE IN MINUTES – STEPS IN INTERACTIVE ONLINE ART SESSIONS
FOR BEGINNERS
DRAWING A MOUNTAIN LANDSCAPE FOR BEGINNERS IN MINUTES – STEPS IN INTERACTIVE ONLINE ART SESSIONS
WATERFALLS AND MOUNTAINS WITH COLORFUL TREES – kenfortes children online beginners arts classes and adults advanced
---
DRAWING A BUTTERFLY FOR BEGINNERS IN MINUTES- STEPS IN INTERACTIVE ONLINE SESSIONS
Butterfly drawing and coloring in crayons & digital re-touch art by kenfortes for b
eginners level 1 – online art class -courses for children, kids basics, adults advanced painting arts courses
---
DRAW PUFFINS IN FEW MINUTES- STEPS IN INTERACTIVE ONLINE SESSIONS
DRAW A MALLARD DUCK IN FEW MINUTES- STEPS IN INTERACTIVE ONLINE SESSIONS
---
DRAW A GRIZZLY BEAR IN FEW MINUTES – STEPS IN INTERACTIVE ONLINE ART CLASS
---
DRAW A TIGER – COLOR IN CRAYONS
---
DRAW A SEAHORSE IN FEW MINUTES – STEPS IN INTERACTIVE ONLINE SESSIONS
DRAWING COW BOY IN EASY STEPS FOR CHILDREN BY CHILDREN – STEPS IN INTERACTIVE ONLINE SESSIONS
---
---
DRAW UNICORN IN FEW MINUTES WITH EASY STEPS – MORE STEPS IN INTERACTIVE ONLINE SESSIONS
---
DRAW PANDA BEAR IN A MINUTE WITH EASY STEPS – MORE STEPS IN INTERACTIVE SESSIONS
---
---
How to draw elephant – steps for kids – kenfortes children online art lessons
ONLINE KIDS ART HOME WORKS EASY TO SKETCH
---
 

Boy cuddling his pet CAT – children art kenfortes online arts classes
CIRCUS CLOWN – COLOR PENCIL DRAWING IN EASY STEPS FOR KIDS
 

Joker juggling on tight rope- children pencil drawing online arts classes pencil and paints india -adults weekend hobby )
---
BOY WITH HIS PET CAT- PENCIL DRAWING IN EASY STEPS
---
KIDS SKATING IN RINK – PENCIL DRAWING IN EASY STEPS
---
LADY BIRDS – KENFORTES PAPER COLLAGE – CHILDREN PENCIL AND PAINTS ONLINE ARTS CLASSES
---
Drawing easy human figures from stick figure drawing 
---
---
Art works by Siri
---
---
SAIL BOATS NEAR LIGHT HOUSE
---
---
---
CHILDREN ART – LEVEL 3
CHILDREN ART – LEVEL 4
 

portrait painting acrylics Live

 

Otter 3D Art
---
Quotes and Art by children
 

MANDALA DRAWING by ABHINAV

 

every child's art is unique